Post by joeyfri13 on Feb 11, 2012 20:34:45 GMT -5
I thought i would share something that used to drive me crazy. Some of you might like me like to pretie rigs consitsting of your leader and hook, but you might have trouble storing them without getting them tangled together. this can be very frustrating when trying to replace a rig that you just lost to a nasty snag or if your unlucky a monster fish, exspecially in the dark and on a boat etc... This is what i came up with to fix that.
I am using small zip lock bags about 4 inches by 3 inches.
I prepare my rig by holding the hook and wrapping the line around my 4 fingers twice then wrapping the remaining line around itself until there is no free line remaining. This makes a nice neat loop about 3 inches across that fits nicely into the small baggy.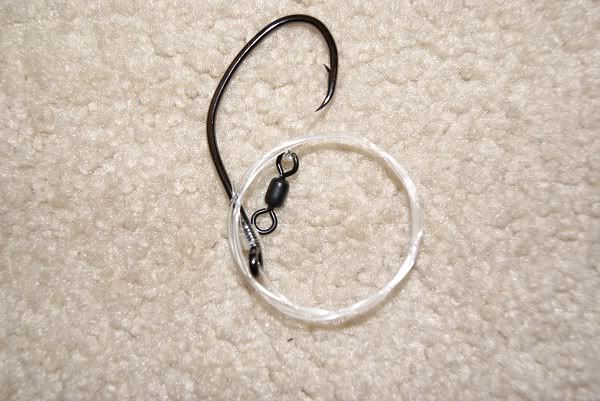 I place the rig filled bags into larger zip lock bags, i use ones that go into a binder system but that isnt nessasary. I also use a permanant marker to mark the bigger bag as to what type of rigs are in the bag. This really helps identify them in the dark or when your in a hurry. You can fit quite a bit in a bag and there is no tangles!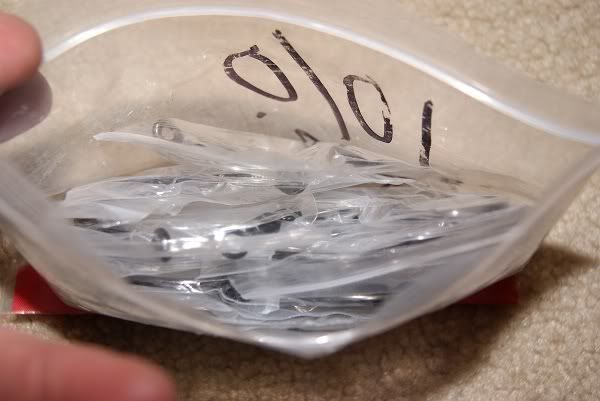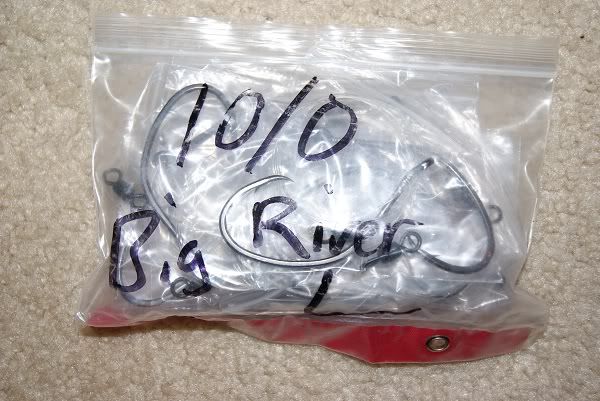 Well hope this helps someone that might have had this problem.