Post by Seanstone on Mar 17, 2013 19:57:19 GMT -5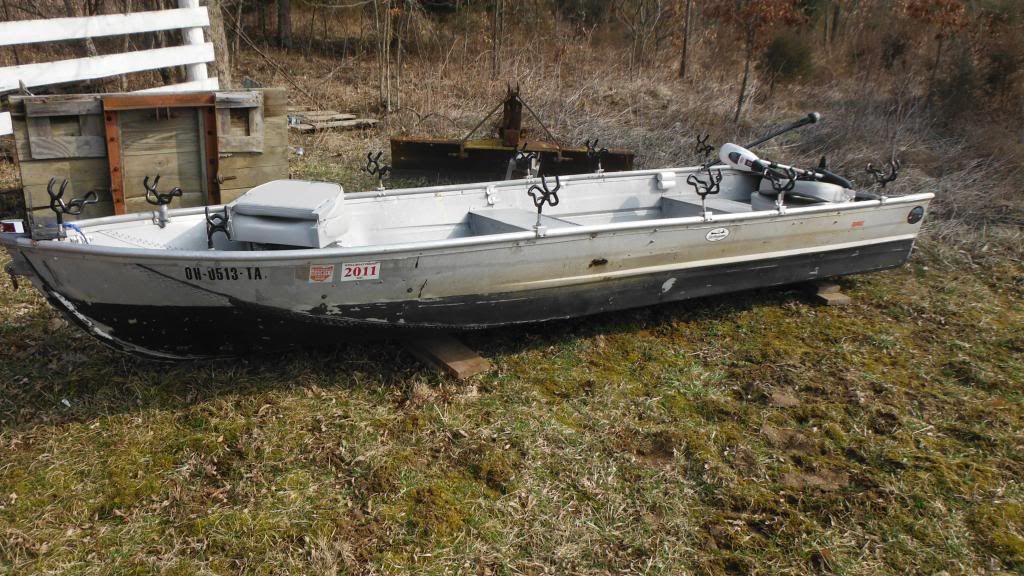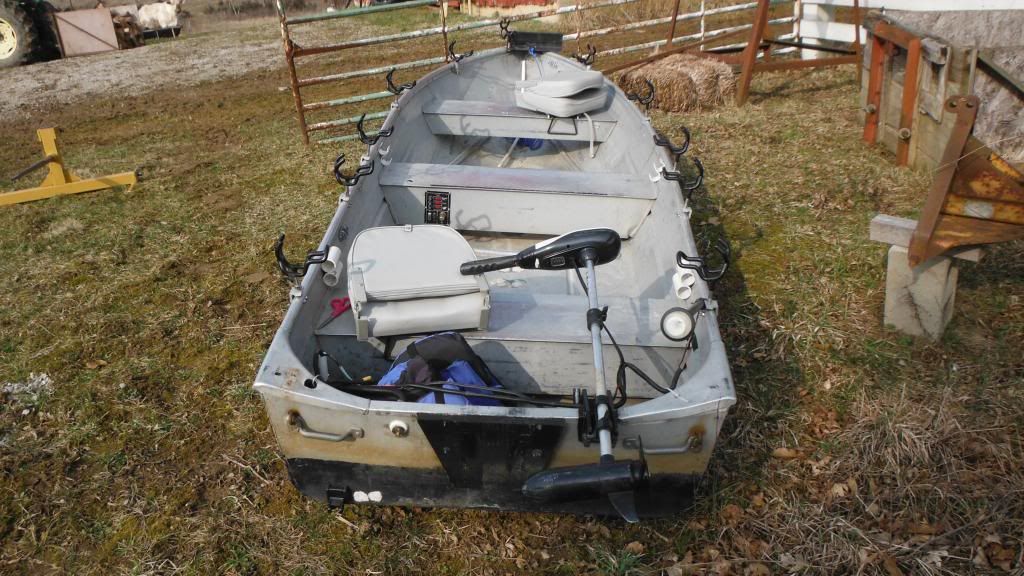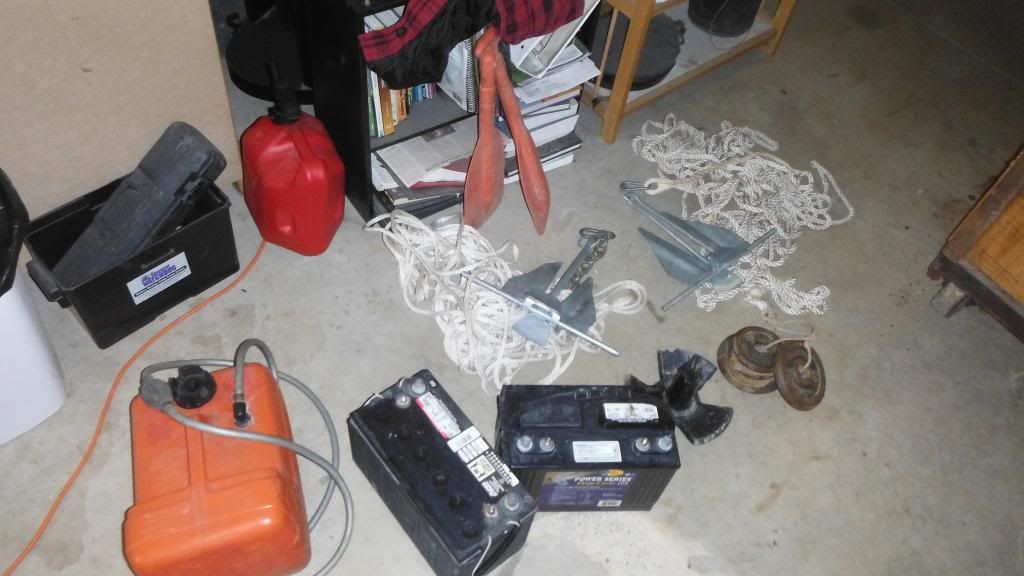 Up for sale is my 14' modified vee jon boat, 9.9 mercury (2003) 2 stroke and gas tank, a prowler 30lb thrust trolling motor (Transom mount), minnkota 55lb thrust trolling motor (bow mount)….1 forward and 1 reverse gear does not work, 2 seats, 2 fluke anchors with 100 feet of rope each, 2 other anchors we use for lake fishing, 2 deep cell batteries (1 is a year old, and the other is 2 years old), 2 paddles, 3 life vests, 11 driftmaster duo rod holders and bases, a 500gph bilge pump wired to boat, anchor light and navigation lights wired to boat, transom saver, left over quart of quicksilver outboard oil, and what ever else I have forgot to mention. We recently bought kayaks so we won't be able to use the boat and motor much this year. We are using the trailer to haul the kayaks, so I cannot sell the trailer with it.
HOWEVER,
I will trade the trailer for the boat for another trailer that will haul kayaks. All I ask is that the trailer is fairly light weight (I will be pulling it with a car) and that its around 12' in length…slightly smaller or larger would work….and that its atleast 40" wide. Wider is preferable.
I understand that selling it without the trailer is going to be hard, and more than likely I'll have to break up everything, so I'm going to ask $1000 and try to get a quick sale. (I was going to ask $1500 with trailer) I'll ask much more if I have to break it all up and make 5 different sales. …..miss 5 different fishing trips.
I think it's a fair price, and I hope it goes fast. I need more space in the garage…..to make room for that bass pro shopping spree. Lol.
Send me a pm, respond to this post, or txt or call (937)779-7158.
I live in Peebles, Ohio. A meeting halfway can be arranged for serious buyers. Reasonable meeting places would be Eastgate, Ohio, Chillicothe, Ohio, Wilmington, Ohio, etc. These are all around an hour's drive for me. We could meet at a local lake to test the motor and boat as well. (Rocky Fork Lake, Paint Creek Lake, East Fork Lake, Lake White, etc. )
Thanks,
Sean